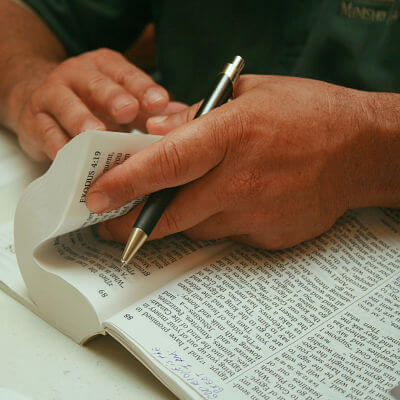 The spiritual journey is a life-long adventure. What we understand about the faith changes as we mature, assuming we continue learning in an intentional way. With 65 – 80% of the world's population, across all religions, stuck in the first three stages of faith development, it is essential for adults to challenge themselves to press on toward greater faith maturity.
Luther Memorial takes this mission seriously. In addition to Sunday morning Adult Forum during the education hour, we offer Bible studies throughout the week:
Tuesday morning men's study at 7:00
Tuesday afternoon study at 1:30
Wednesday evening study at 6:30
Thursday morning women's study at 6:50
"Faith on Tap" men's faith conversation at 7:00 on alternating Tuesday and Thursdays (call the office for their schedule) at Old Chicago, 78th and Cass.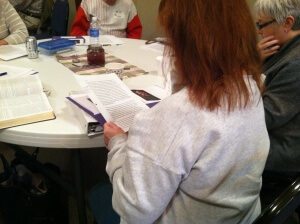 In addition, we offer an eight-month course called Faith Builders where adults meet twice a month to learn a whole array of prayer practices, discover how they are "wired" to connect with God, and find the prayer practices which work especially well for them.
From this group, two more advanced Faith Formation groups have been formed. These are closed groups once they are formed because of the depth of the conversation, but new groups can be formed.
An addition to the above options, Luther Memorial has several certified spiritual directors who are available for private direction. These directors also plan and facilitate between three and five retreats each year.
The spiritual pilgrimage is endlessly fascinating and draws us toward greater love and humility, discovering the truth of the apostle Paul's wisdom in Ephesians 3:16 – 19:
"[I pray that] according to the riches of his glory, God may grant that you may be strengthened in your inner being with power through his Spirit and that Christ may dwell in your heart through faith as you are being rooted and grounded in love. And I pray that you may have the strength to comprehend with all the saints what is the breadth and length and height and depth and that you may know the love of Christ which surpasses knowledge so that you may be filled with all the fullness of God."
We invite you to join us as a fellow pilgrim as we avail ourselves to the work of the Holy Spirit, transforming us into spiritually mature adults.